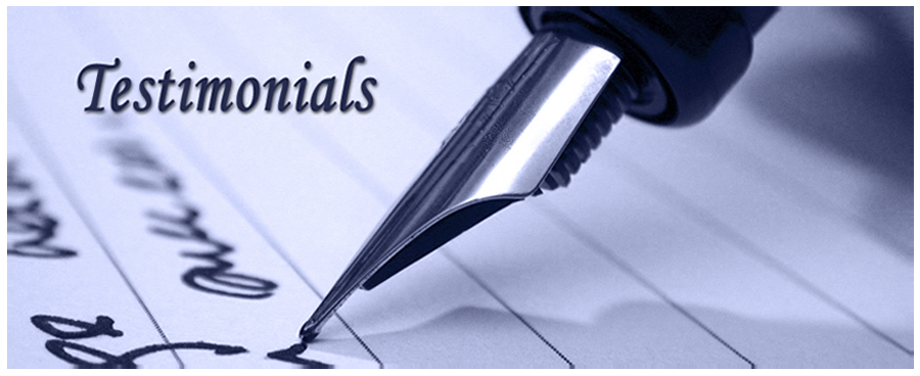 Testimonials
Here is what some of our clients had to say about us.We would love to add you to our list!
I wanted to take a moment and let you know how much we here at Tempco, value and appreciate you and your team. Your service has made our day to day work easier, whether it be work orders, invoicing, inventory, or exporting to Quickbooks. You definitely follow your commitment statement. I cannot give enough praise to each person. We have spent many hours on the phone with some of them and not one of them ever rushes or gets irritated. Always happy to help resolve whatever issue it may be. We were recently at an Insulate America meeting and was casually talking with another company about how happy we are with our software program and help line. Turns out they use your software and service as well. They are like us, they could not say enough positive things about you and your team. Thank you again and keep on doing what you do!

Chuck and Teresa Adams

Tempco Insulation, Inc.

West Monroe, LA
I highly recommend Hero Data as they have made my job much easier and their solutions are always of practical cost.

Diane Hill

Payroll Administrator

Inspectorate A Bureau Veritas Group Company Commodities Division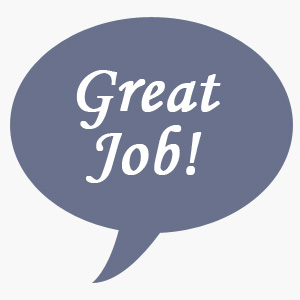 Will/Hero Data has done an outstanding job exporting all data and building the stand alone "History Viewer" for our company. Hero Data was recommended to us by ADP in 2005 and has done several projects through the years. We recently upgraded from ADP Workforce Now to Enterprise and Hero Data managed to collect all data from 1998 forward on several thousands of employees and build the stand alone system for extremely reasonable price. In 2005 Hero Data built a Macro to extract all hours for the Time Logs that our branch offices (50+) send in on a bi-weekly basis; this system is still in use today.

I highly recommend Hero Data as they have made my job much easier and their solutions are always of practical cost.

Diane Hill

Payroll Administrator

Inspectorate A Bureau Veritas Group Company Commodities Division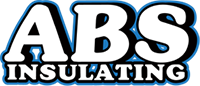 I am continually impressed with the Customer Service I have received from Mark and his TEAM at Herodata.

They work diligently to get me the solution I need to move on with my day.

Thank you,

Danny Allen

Division Manager
My name is Becky Stutts and I am the office manager for ABS Insulating, Inc at Matthews, NC. I have been employed with ABS for approximtely 10 years. Within the first few days of my employment with ABS, I was instructed that our operating program was Quote Plus 32 and our work originated and ended with this program. This program was also how our payroll was done. Within the first week, I was able to handle the payroll, the receivables, the work orders and also the billing. I have found that this windows based program is one of the most "user friendly" programs that I have ever worked with in my employment history. I was also advised that if I had any questions and/or concerns, I could always talk to the "guy that wrote" the program. I have found Mark and his employees at Hero Data very helpful and informative. I have also found that Mark is truly interested in continuous upgrades to QuotePlus 32 that enable our industry to have better reports, i.e. sales reports,commission reports, and A/R reports. The staff at Hero Data is exceptional and my questions and/or concerns are handled quickly and efficiently. Without a shadow of a doubt, I would recommend this program to anyone in the construction industry that does not currently have an operating program or to those that have cumbersome programs that don't produce positive results.

– Becky Stutts

Office Manager

Over the last 5 years our business has dramatically increased. We were operating using hand written proposals, work tickets, scheduling, and manual entry into our accounting system. One of our core initiatives for 2010 was to become more efficient with our process in order to continue to drive profitability and growth. Quote Plus has made a positive impact since integrating into our company. We can better manage multiple large projects, create professional proposals in the field, easily provide work orders for our crews, and manage job costs for every job. The Quote Plus software has made and continues to make a significant impact on our operations. It has given our business a consistent platform to quickly create bids and proposals in the field and track their jobs. Quote Plus automates a detailed work order for our operations and allows for us to better meet the scheduling needs of our customers and has proven invaluable for inventory management. Currently, we are working with Quote Plus to automate and utilize digital delivery of our work ticket, quality control and form collection process. The service and support we receive continues to scale with our growth. Quote Plus is a real asset for our business and we would recommend Quote Plus for any insulation contractor.

–Lee M. Morris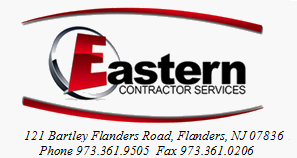 Eastern Insulation has been working with Hero Data for over 10 years. Mark and his team have become an extremely important resource for our company. In addition to providing customizable state of the art insulation contracting software Hero provides Eastern will all of our IT needs. This includes software and network troubleshooting and repair, hardware purchases and repair, data backup, web design, and e commerce.

Throughout the many years Mark and his employees have gone way above and beyond normal customer service. The care and passion they put into their work and company is second to none. The speed, quality and fair price of their work is unmatched as well. On more than one occasion Hero staff has pulled "all nighters" to get us back up and running by the next business day. Not only does Hero understand our computer needs but also our needs as a business. I would highly recommend Hero Data Services to any business in the construction industry or else ware.

Todd Sawyer
President
973.361.9505
Fax 973.361.0206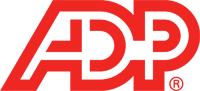 I am never using your competitor again, didn't know about you guys until this deal. You are so much friendlier to the clientele. One of my other friends that works here with me was losing a deal because your competitor couldn't do something and I told him to call you. He called Mark and I think you guys are going to be able to help him too. You can expect more business from me and my peers in the future. Thanks again!

Scott Smyre
Automatic Data Processing
Houston, Texas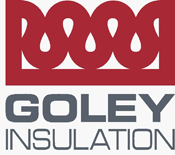 Hero Data Services continuously provides an unmatched level of customer service. Our office relies on them for many services from general IT work and website maintenance to our software platform, Quote Plus. When we need changes, updates, or SEO work, Hero not only gets the job done quickly, but they make sure we get exactly what we want through ongoing communication. Hero Data's products offer ease of use and reliability and Hero's staff has always been friendly and courteous throughout our 6 year relationship.

Goley Insulation, Inc.


I would like to offer my personal recommendation for Hero Data Services, our computer and website support company for the last fifteen years.

Home Insulation and Supply Inc. has benefited immensely from their ability to continually improve user friendly software and hardware products at the most reasonable cost while always exceeding our expectations for service. Whenever we have a problem they fix it quickly with little or no loss of production.

Hero Data's design of our new website has made it more relative and has increased prospective customer awareness of our products and services. They created much more traffic to our website than we ever had.

Thank you Hero Data Services for all you have done for Home Insulation & Supply Inc.

Sincerely,
John M. Fragale
President
Home Insulation Supply, Inc.
Contact us today to discuss your needs!